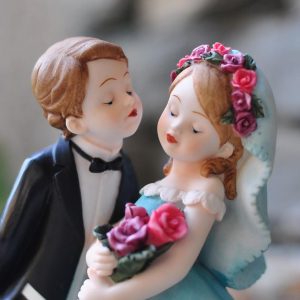 Your wedding ceremony should reflect what's important to you and your partner – your preferences, lifestyle, values and what you hold dear.
Tradition is great is that's important to you and your loved one, but never before have there been so many options to put your personal signature on every part of the special day. Beyond personalizing your vows, there are other ways to depart from tradition.
Consider:
• Creating a unique aisle with flowers, humans or…use your imagination
• Wearing something you both love – Converse sneakers for example
• Exchanging something other than rings
• Carrying something other than flowers.
• Adding a tradition like the Rose Tradition, Wine Tradition, Shell Blessing, Sand Tradition or Hands of the Bride and Groom
• Having a friend sing or play a song that is meaningful to you both during the ceremony
• Departing from the usual "I now pronounce you husband and wife" and "you may kiss the bride!"
For this post, we'll take the last item and offer some options –
Possible titles:
Wife and Husband
Husband and Husband
Wife and Wife
Legally Wed
Just Plain Married
Married Couple
Spouses for Life
Partners for Life
Possible endings (you can remove the line altogether or change it to):
"You may seal your promise/union/marriage with a kiss"
"And now for your first kiss as a married couple"
"You may embrace"
"You may kiss"
"You may now kiss each other"
"I invite you to seal your promise with a kiss"
"You know what's next…"
Be sure to ask your wedding officiant or celebrant for ideas to make your ceremony your own. We like to say the only thing that has to be "right" is your partner!