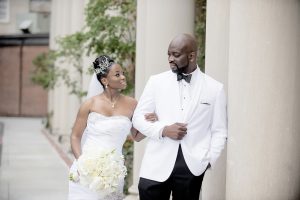 "May I present, for the first time…" Getting married and want to change your name? Doing so may involve several steps, depending on your situation. First, you will need your certified marriage license. Your officiant will serve as the legal witness during for your wedding ceremony and the state where you marry will record the document and send you a certified copy (still by snail mail) 2-3 weeks after the wedding. Once you have that, it's a good idea to inform Social Security and get a replacement card (must be in person) (if you're a US resident). Click link for info: https://faq.ssa.gov/en-us/Topic/article/KA-01981
Next, get an updated drivers license (go to your state's website for required documents) and update in person. Click link for Florida info: https://www.flhsmv.gov/ddl/namechange.html.
Once you have your marriage license and driver's license, you can update your name with your bank and other institutions.